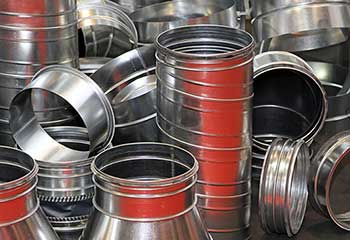 Air Duct Repair
Customer Issue: A residential property with a long unused pair of back rooms was about to be sold, and the back room ducts were in bad shape.
Our Solution: Opening the walls let us inspect the ducts for breaches and weak spots, of which our search revealed several. Some rubber sealant and one local patch, after dried, stood up to the stress testing our procedure included using the HVAC at different temperatures.
Dorina Blamutsu
- Dickinson
Vent Replacement
Customer Issue: A clogged and warped air duct vent proved easier to replace than to clean and repair.
Our Solution: Getting the screws out of the damaged vent was difficult, and ultimately involved more chipping and prying than unscrewing. After tearing out the old grate and thoroughly cleaning and scraping its attachment point, our replacement went in using some fresh screw holes.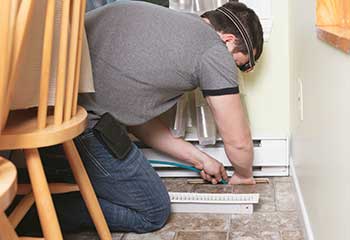 Air Duct Cleaning
Customer Issue: Mr. Kemp wanted us to clean the air ducts in his home.
Our Solution: Our team set up our cleaning equipment and then used our professional equipment to vacuum out all the dust and debris which had accumulated in his air ducts. He was extremely pleased with the results and considered the cost quite reasonable.
Filter Replacement
Customer Issue: Damaged Filter.
Our Solution: We removed the damaged filter, replacing it with a new, electrostatic unit that used a three-stage filtration process to promote minimal obstruction of airflow. The process resulted in improved indoor air quality and HVAC performance.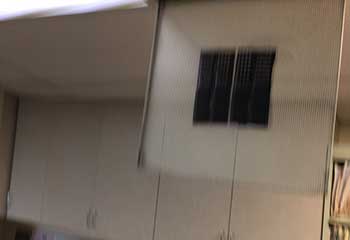 Kitchen Exhaust Hood Cleaning
Customer Issue: Greasy Kitchen Exhaust Hood.
Our Solution: We identified the most critical areas exposed to grease accumulation. With the help of hot, pressurized water, we completely removed all traces of grease and dirt from the surfaces.
Kenneth Hamilton
- League City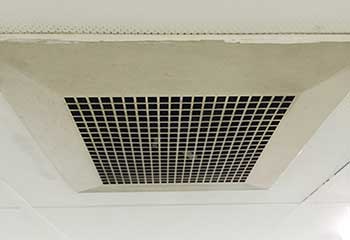 Dryer Vent Cleaning
Customer Issue: Dryer vents getting lint buildup frequently.
Our Solution: We follow a strict schedule to ensure there is never too much lint inside the dryer vents. Cleaning each vent involves using a special brush for picking up and removing lint from the interior walls. We also clean the hooded cap to maximize the efficiency of the exhaust system.
Richard Ward
- League City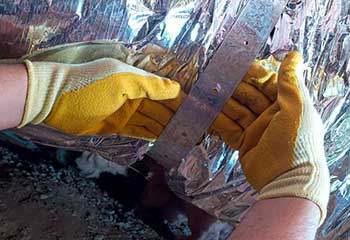 Air Duct Repair
Customer Issue: HVAC air ducts with a few small holes.
Our Solution: We repaired the air ducts using mastic sealant to ensure they will remain intact for a long time, regardless of the changes in the conditions. Cleaning the contaminated surrounding ductwork surfaces was the final stage of the job.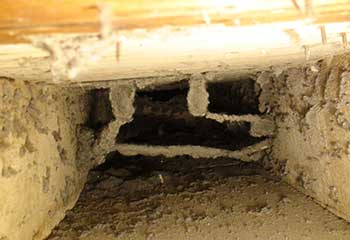 Air Duct Cleaning
Customer Issue: Large amounts of pollen in the HVAC air ducts.
Our Solution: Our check showed large accumulations of pollen and dust, and we removed even the finest particles. After cleaning the air ducts, we installed a more advanced air filter to minimize the risk of such problems in the future.
Dylan Watson
- League City