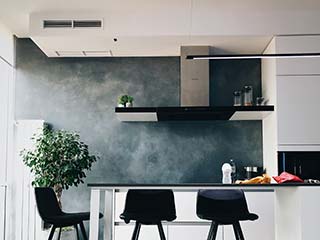 At Air Duct Cleaning League City we are home air quality specialists who can provide you with a safe and efficient air duct cleaning process. No matter the size of your property, or the amount of dust or debris that you need eliminated, you can count on us to make the air in your home fresh again.
A Wide Range of Services
Our main focus is on air duct cleaning, however, we also offer other services such as dryer vent cleaning, attic insulation, crawlspace cleaning, kitchen exhaust hood cleaning, air quality testing and more.
Complete Duct System Cleaning
When you employ our services, you get a complete and thorough cleaning of your air duct system. The is one of our most popular services, and it provides you with improved indoor air quality while helping reduce allergies and respiratory symptoms too.
Large Venting System Cleaning
If you are worried that your venting system is too large, you shouldn't worry anymore. We can deal with any size of ductwork, and our team has experience in cleaning every kind of residential and commercial ductwork.
Why Use Our Services?
If you feel your cooling and heating system isn't working as it used to, it is time to get it cleaned. By doing so, you can provide your entire family with an airflow that is less contaminated by all kinds of pollutants. Moreover, having clean ducts in your home can reduce your cooling and heating bills considerably. This happens because systems that work properly don't need to waste any energy as in the case of dysfunctional ductwork. We're known as one of the best in Texas so don't hesitate to call us now!
Call us for:
Professional Cleaning Experts