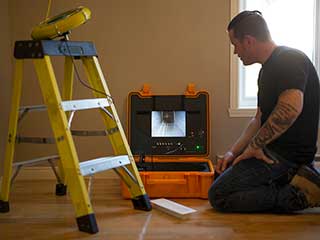 Are Your Ducts in need of Cleaning?
You may not have a clue what may indicate that your house's ducts need to be cleared out, but there are a few easy signs that this is the case! One of the biggest and most noticeable is troubles to do with breathing or allergies even indoors. If anyone in the home is suffering from itchy eyes and noses from allergies, or having issues breathing well with conditions like asthma, it may be poor air quality that's having a negative effect. Another factor to keep an eye on is temperature fluctuations in rooms, particularly if they seem to be delayed in warming up or cooling down. This may also be paired with a noticeable increase in energy spending.
What causes these issues?
Unfortunately, more than just air comes into the ducts in a regular basis, things like dirt and dust do as well. These materials pollute the air passing through, and it's then distributed all over the household. This contaminated air is what causes all those aforementioned issues with breathing conditions and allergies, as well as simply causes fatigue overall. The dust and otherwise also builds overtime inside the ducts, creating blockages that make it hard for air to pass through. This is what raises the energy, as heating and air conditioning run longer to compensate, and makes the temperature inconsistent.
Our Experts Will Handle It
We use only the highest quality tools available to assure that your ducts are cleaned thoroughly so that it will last for a long while. We also are dedicated to doing so safely and keeping dust from being stirred up to more heavily pollute the air of your household. This is the benefit of hiring a team with years of experience.
Why Wait Any Longer?
Contact Air Duct Cleaning League City today and let us give you a hand getting your home's air fresher for you and your family!
Looking for more? We also offer: