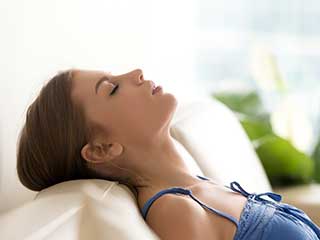 Air duct cleaning plays an important role in home and business environments. Though there is no definitive proof it provides health benefits, what's important is that you operate in a clean environment. The ducts play a crucial role in channeling air through any room, so if they're clogged with dust, dirt, and debris, this will recirculate through that space.
It doesn't take an expert to understand this is undesirable, so cleanings are vital. Most people's heating and cooling systems rely on such ducts, but you can't always see the dirt and debris accumulating inside. It is difficult to clean these hard to reach areas without professional help, and this is where we come into plan. The air cycling through is the same air that fills your living environment, so what's most important is to hire a reputable cleaner to ensure you're breathing in the best air possible. Why exactly should you choose to have a professional cleaning? Read on to discover…
My Allergies Are Acting Up Again!
Air ducts contain contaminants and micro-organisms. If you have allergies, or are asthmatic, these can wreak havoc when breathed in. Periodic air duct cleaning will remove these airborne particles, to safeguard against those who are adversely affected.
Is That Dust Flying Around?
A clean environment is a healthy environment, so the last thing you want is dust particles floating about. They will land just about everywhere, adding to necessary cleaning requirements. When your air ducts are cleaned efficiently, less interior cleaning is required to maintain a hygienic home.
Airflow Efficiency
A heavy build up of dust and grime can restrict the airflow in your room. This means your system will have to work harder to pump air through, which ultimately contributes to higher energy bills. For increased efficiency, cleanings will create a clean system which operates at maximum efficiency for effective performance.
What Is That Smell?
Unpleasant odors can linger, and when your air conditioning unit is turned on, they'll resurface. Even dust can generate a musty scent coming from your ductwork, underlining the importance of removing all trapped particles for a fresher smelling home.
We hope you have found this article useful, and are now better educated on the benefits of our services. Remember, don't be persuaded by facts which aren't supported by regulations, and if something seems too good to be true, it usually is! Thanks for reading, and if you'd like to contribute to the conversation, be sure to contact our team!